These are the types of form fields that can be used on a signup form.
1. Text Field Configuration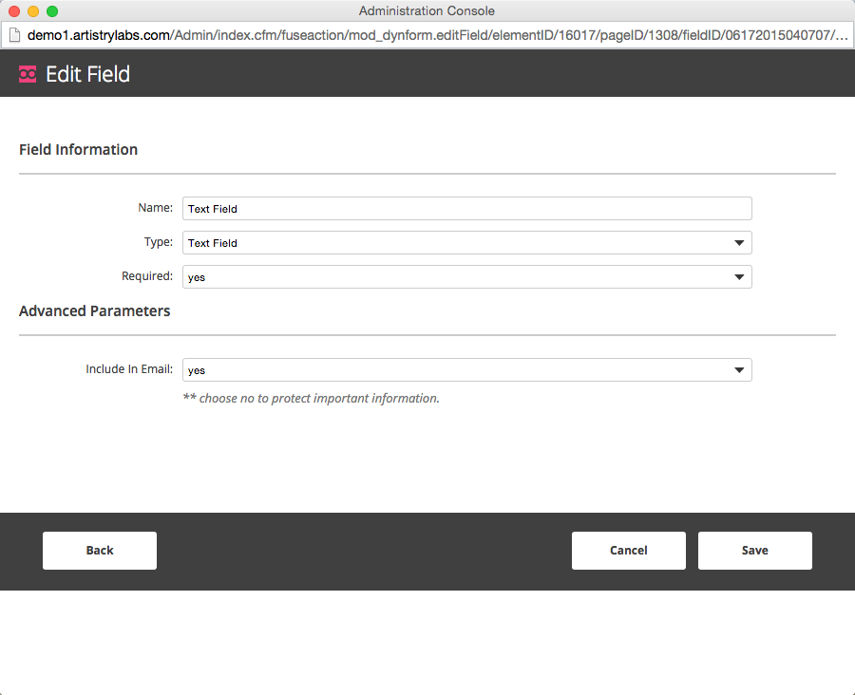 1.1. Text Field

Text fields have a limit of 200 characters. If you need more than that please consider using a comment box.
2. Select Box / Dropdown Menu Field Configuration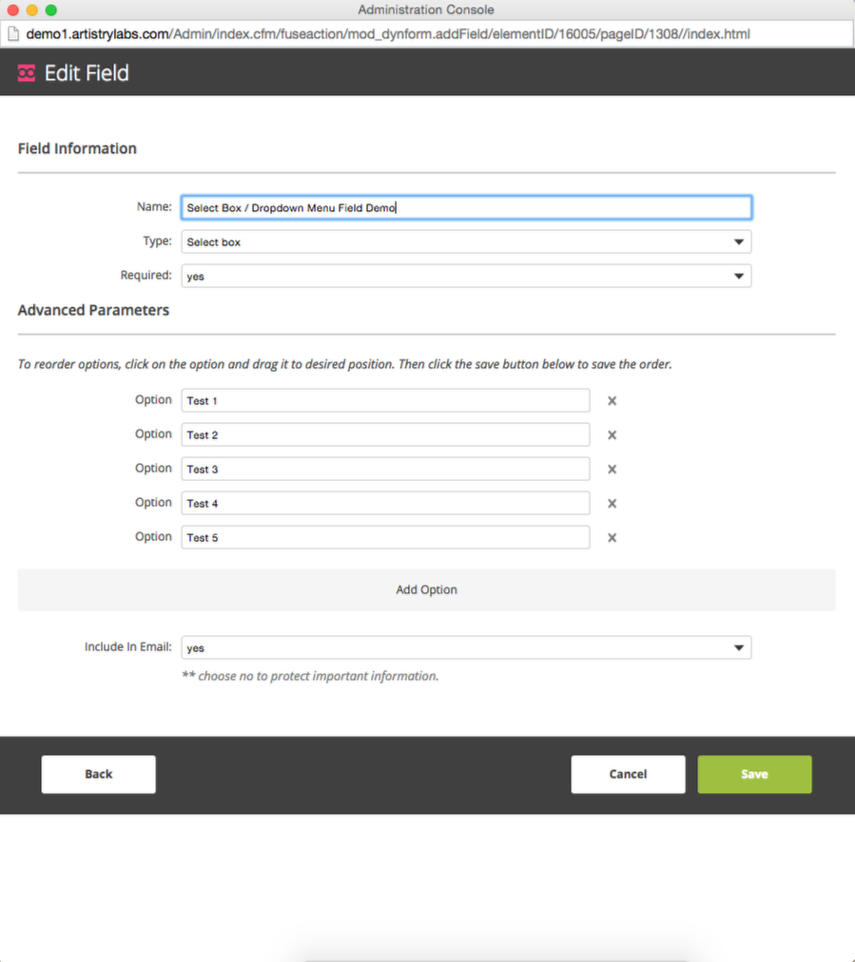 Once you have all of the fields configured click "Save".
8. Select Box - multiple selections Configuration